WNC Landscape Photography
Mountains
•
Forests
•
Rivers
•
Flora
Asheville Portrait Photography
Weddings
•
Engagements
•
Family Portraits
•
Proposals
Dawnfire Photography is the photography of Asheville-based photographer J Smilanic. Born and raised in Colorado, J has a deep appreciation for mountainous scenery. What started as a way to document the amazing beauty found along his backpacking trips through the mountains of Western North Carolina, photography quickly became his passion and naturally paired quite nicely with his outdoor adventures. J's images are largely captured within Pisgah National Forest which is nestled in the heart of the Blue Ridge Mountains. Dawnfire's vivid style of processing will have you feeling like you're on location looking at the scene in person.
Life in Asheville lends itself well to WNC Landscape Photography since it is centrally located in the southern Appalachian Mountains – just a few miles from great locations like the Blue Ridge Parkway and Great Smoky Mountains National Park. When living in Asheville, one doesn't have to travel far to be surrounded by some of the most picturesque scenery you'll find on this side of the country.
J offers private guided photography tours, as well as one-on-one post-processing tutorials. 20+ years of experience using Adobe Photoshop has provided J with advanced editing techniques that allows him to make the most out of each image. The age of digital editing and blending allows endless opportunities for each photograph.
In addition to landscape photography, J has a passion for portrait-style photography including wedding photography, engagement photography, family portraits, elopements, and proposal photography. Please visit the portrait portfolio page for more!
Recent Engagement Photography
Below are a few choice shots from my recent engagement photography session with the incredible Roxie & Thom. I took them to one of the most incredible places in Western North Carolina. We ate blueberries, laughed, and got some stellar photos! It ended with a killer shot of them under the stars on the Blue Ridge Parkway.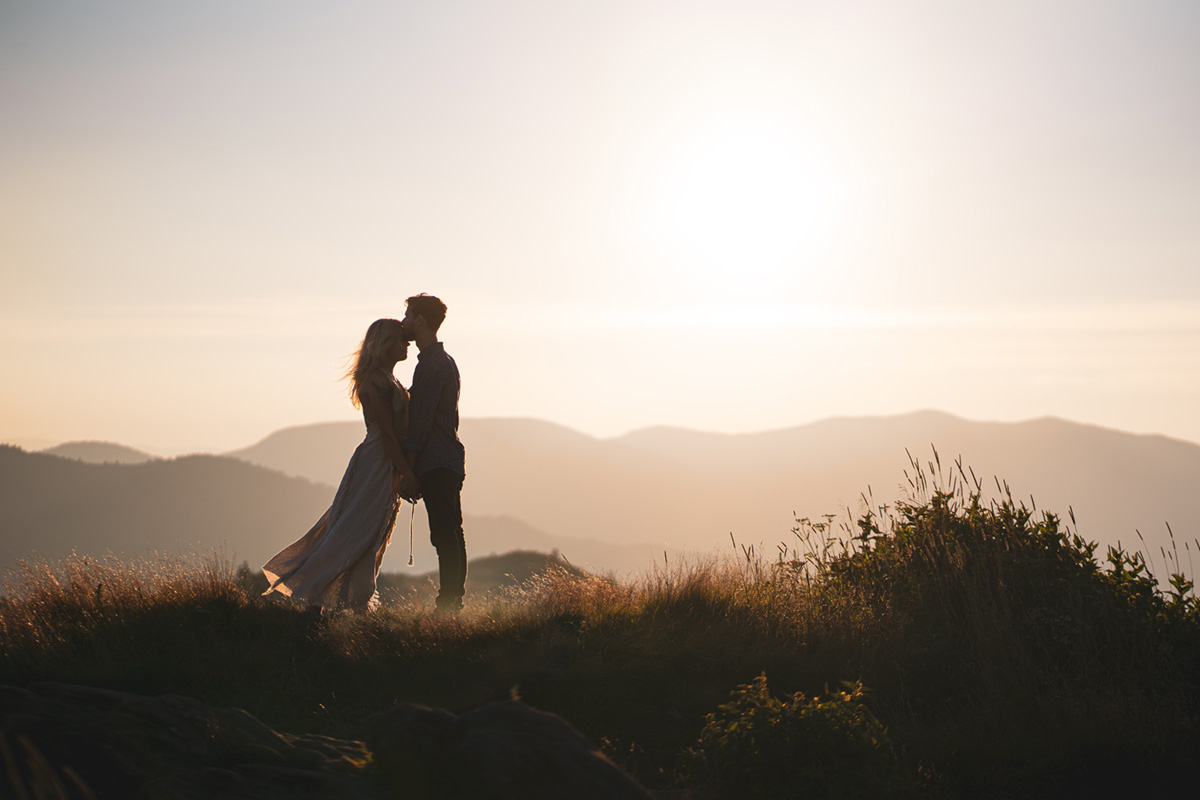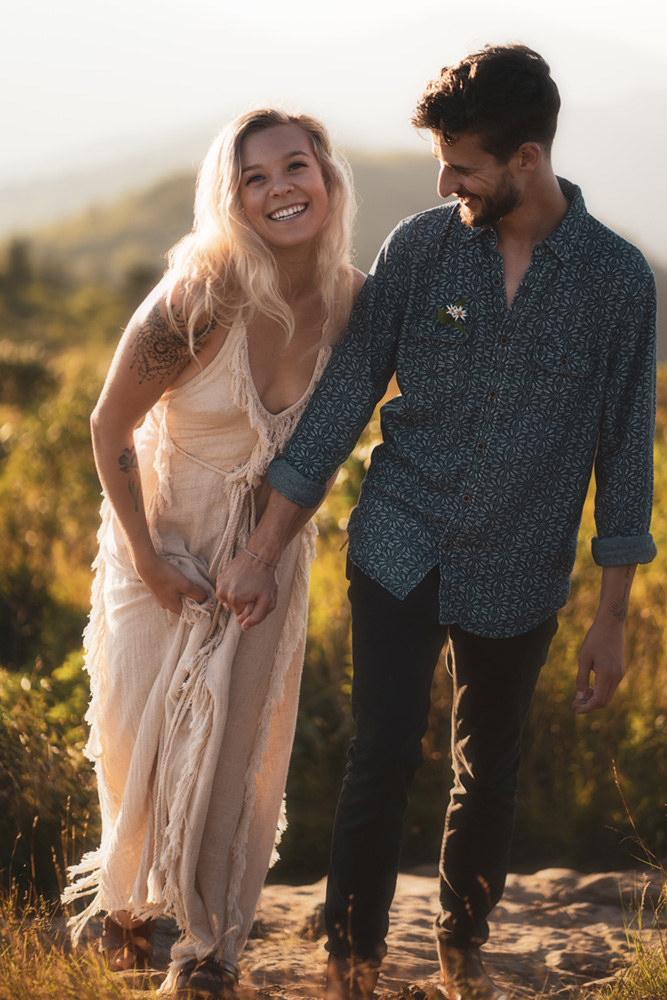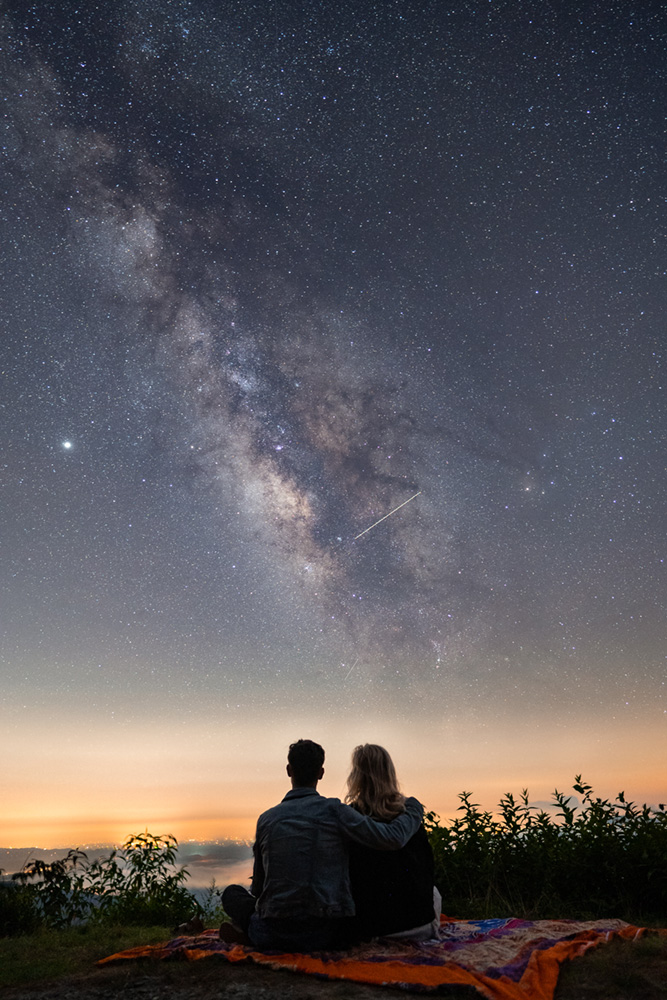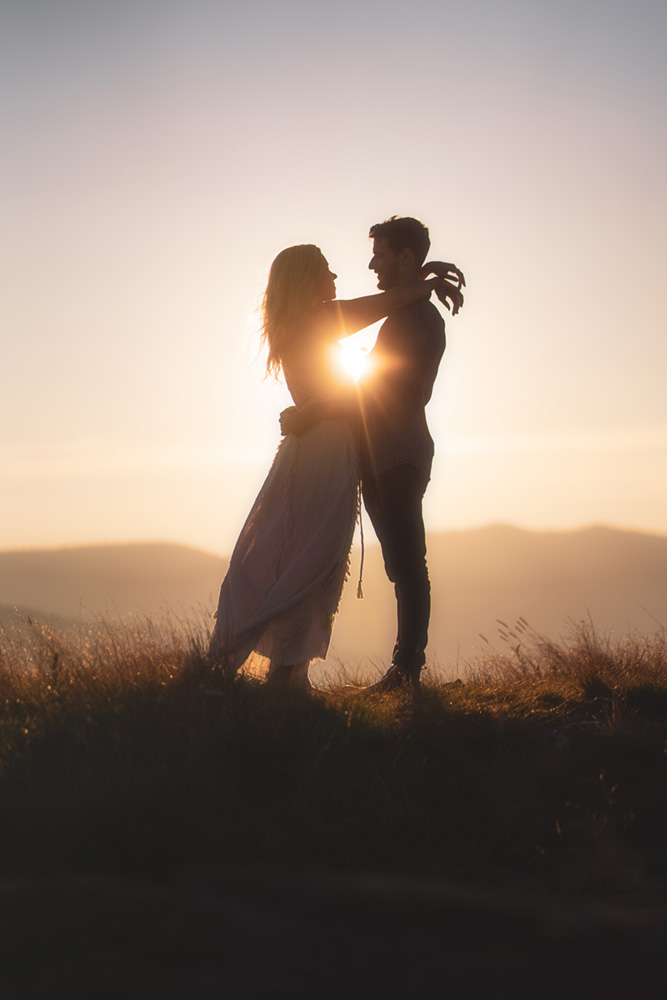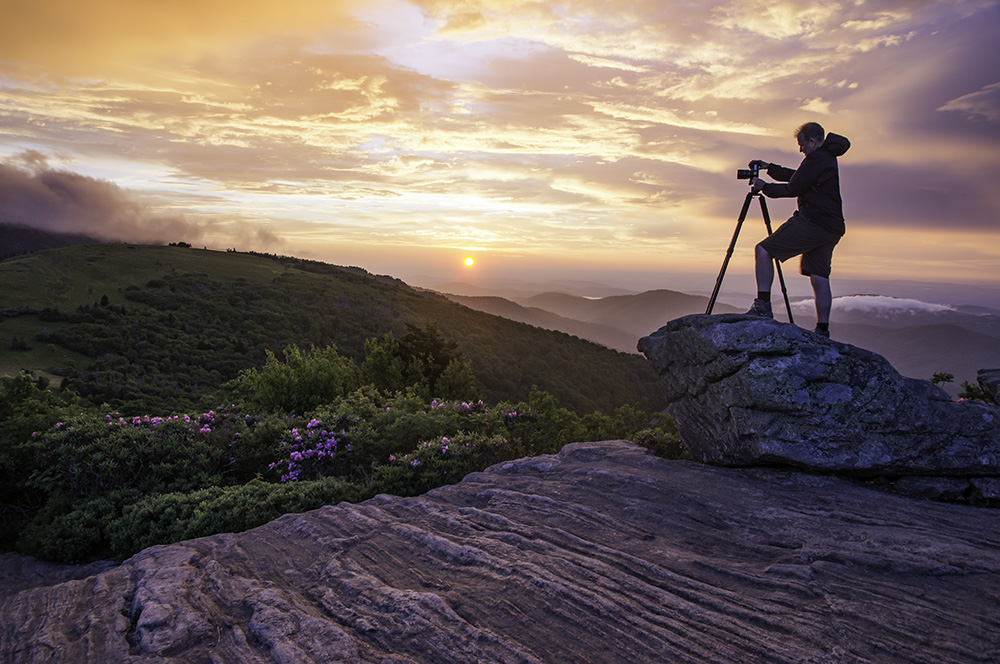 Introducing WNC Photo Tours!
An initiative by Dawnfire Photography,
WNC Photo Tours
offers private photography tours & lessons around Asheville, NC. We provide small, private tours that focus on helping you capture better photos. Our tours take you to the most breathtaking locations across the Blue Ridge Mountains that only the locals know about!
Our mission is to help connect people with themselves through nature and photography. We offer experiential immersions at stunning locations in the mountains near Asheville – teaching you how to create images that you're passionate about. We provide you with hands-on workshop-style photography lessons ranging from total beginner to advanced levels, covering technical know-how and artistic styles.